How can we help children combat enzyme depletion? When children do not get sufficient enzymes, they become vulnerable to digestive disorders that can result in abnormalities of growth, poor health, ADD/ADHD and emotional problems. The depletion of enzymes in the body can also cause other health related problems for children, as well as adults:
constipation
diarrhea
food allergies
indigestion
lactose intolerance
obesity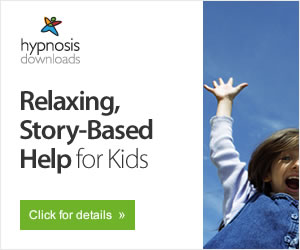 Enzyme depletion occurs when the body does not receive the right nutrients to keep the body functioning properly and when enzymes are not replenished in the body. Enzymes are the 'work force" of the body and are necessary in order for a child's body to utilize all the raw materials in its life-supporting activities of metabolism. Digestive enzymes, for example, break down food after it has been passed through the stomach and turns food into energy.
When young bodies do not naturally produce both digestive enzymes and metabolic enzymes, as they are needed, enzyme depletion can occur, and can cause disease and other illnesses. On Dec. 13, 2010, President Obama signed the Healthy, Hunger-Free Kids Act, the bill that reauthorizes the Child Nutrition Act.
Nutrition for kids is based on the same principles as nutrition for adults. In today's fast-paced world, nutrition is often one of the first things to go. An unhealthy diet of processed and fast foods destroys enzymes-protein molecules crucial to digestion, breathing, and virtually every metabolic function necessary for life.

One of the things that goes along with storing toxins in the body is loss of its ability to extract nutrients from the foods you eat and enzymes play a crucial role in the digestive process. Their job is found in the small intestine where they break down food after it has passed through the stomach. To prevent enzyme depletion, it is important for children to eat plenty of fruits and vegetables. Eating the right foods can help prevent against diseases, in later life, such as, heart disease, diabetes, obesity, etc.
KidScents Combat Enzyme Depletion | KidScents Product Line
Young Living Essential Oils recognizes the importance of a child's emotional and physical health and has created KidScents to help combat enzyme depletion.
Did you know that the majority of commercial products contain synthetic ingredients that may be harmful to small children? Recognizing this, Young Living has developed products specifically designed for children called, 'KidScents'. KidScents is a wonderful product line of mufti-vitamins, toothpaste, shampoo, etc. to help children stay healthy. Giving you the peace of mind that the products consumed contain all natural ingredients.
Young Living has formulated MightyZyme Chewable Tablets_Item 3259, a delicious, all-natural vegetarian formula designed to help children with the digestion of proteins, carbohydrates and fats.
Using nutrient-dense whole food sources, the new MightyVites Chewable Tablets_Item 3215 delivers a full spectrum of vitamins, minerals, and antioxidants.  Designed to provide balanced nutrition, MightyVites uses only nutrient-dense, whole-food sources like the Ningxia wolfberry, Orange cream and wild berry flavors.
Let Young Living Essential Oils help you, help your child combat the negative effects of enzyme depletion.
Feel free to contact EternalJoi with questions about Young Living Essential Oils' natural products and business opportunities.